I wanted to be sure to post a quick announcement here that I'll be presenting a Free Webinar this Tuesday (June 9th) with the folks from StockFinder, and it's gonna be fun so I hope you can join us!
Chart Reading with TheStockBandit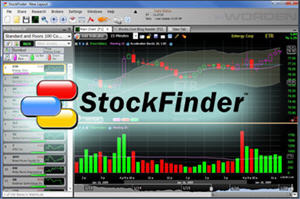 It's scheduled to be a 45 minute webinar and for the first 30 minutes I'm going to be working through quite a few stocks of interest, pointing out to you what I'm seeing in the charts for both bullish and bearish candidates.
The final 15 minutes is going to be Q&A time where you might want to bring forth your favorite stock and we can take a look at those too.
I certainly do not have all the answers, but it's going to be a chance for me to convey what I'm seeing out there and hopefully not only teach you a few things, but also put many stocks on your radar which you might find interesting.
Oh, and the best part about it is that this event will be FREE, so be sure to register at this link for details:
Chart Reading with TheStockBandit
Remember, free webinar this Tuesday night, 45 minutes of charting reading with you and me – I can't wait!
Jeff White
President, The Stock Bandit, Inc.
Swing Trading & Day Trading Service
www.TheStockBandit.com
[tags]Stock Market, Day Trading, Stock Trading, Investing, Swing Trading[/tags]