I've long been a user of the real-time scanner and filter Trade-Ideas Pro – since 2003.  It has a ton of features for locating stocks on the move during the trading day, which is huge for a full-time trader like me.
My favorite feature is a pretty simple one though, which is called Relative Volume.  This compares current volume to normal volume for the same time of day, and it's displayed as a ratio.  So for example, a stock trading 5 1/2 times its normal volume would have a Relative Volume display of 5.5.
Until now, I've thought that to get Relative Volume readings within Trade Ideas Pro, some other specific alert would need to be triggered (new high, new low, etc.).  But today, I did something weird…I asked for help!
The CEO of Trade Ideas, Dan Mirkin, gave me the work-around for getting on-demand Relative Volume, which I want to pass along to you.  Here are the steps to take:
Open a New Alert Window from within the program.  No alert or filter settings are needed.
This window can stay minimized and just pulled up when needed.  Just right-click on it and go to Configure, and then Symbol Lists.  Select 'Single Symbol' and type in the stock you're after.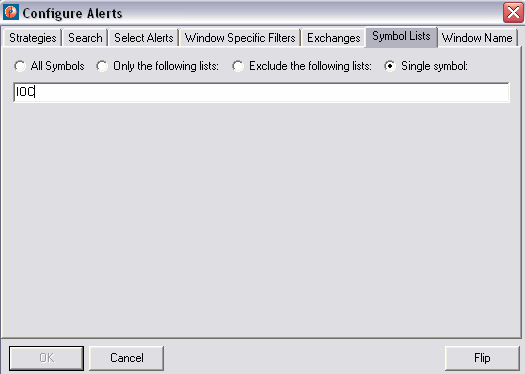 Click 'OK' once done, and it'll then display the symbol and Relative Volume for you, like this:

I understand Trade Ideas Pro is undergoing some changes to include even more features going forward.  Should make an already great product even better!
Trade Like a Bandit!
Jeff White
Are you following me on Twitter yet?