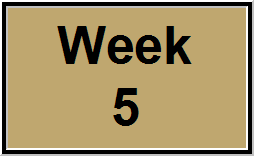 The market continued its recent run last week as the NAZ made multi-year highs while the other averages pushed toward major levels from last year. The stretched conditions for individual stocks left fewer names ready to trade, and combined with gap conditions which prevented some intended trades from firing for me, I was left with fewer trades on the week – each of them being day trades.
I wanted to give you a show-and-tell look at the trades I took this week. It should give you a feel for not only how I managed my trades, but also the kinds of setups which have been working well of late. And for those curious about our trading style in the member area, this should give you a good indication of what a typical week looks like.
Be sure to watch for the weekend index review video as well.
(Direct video link is here for those interested in embedding it elsewhere to share).
Be sure to view in HD (720P) and full-screen mode for best quality in the video.
Trade Like a Bandit!
Jeff White
Producer of The Bandit Broadcast
Get our free newsletter to keep up!
Follow @TheStockBandit